Rubber Mulch Respray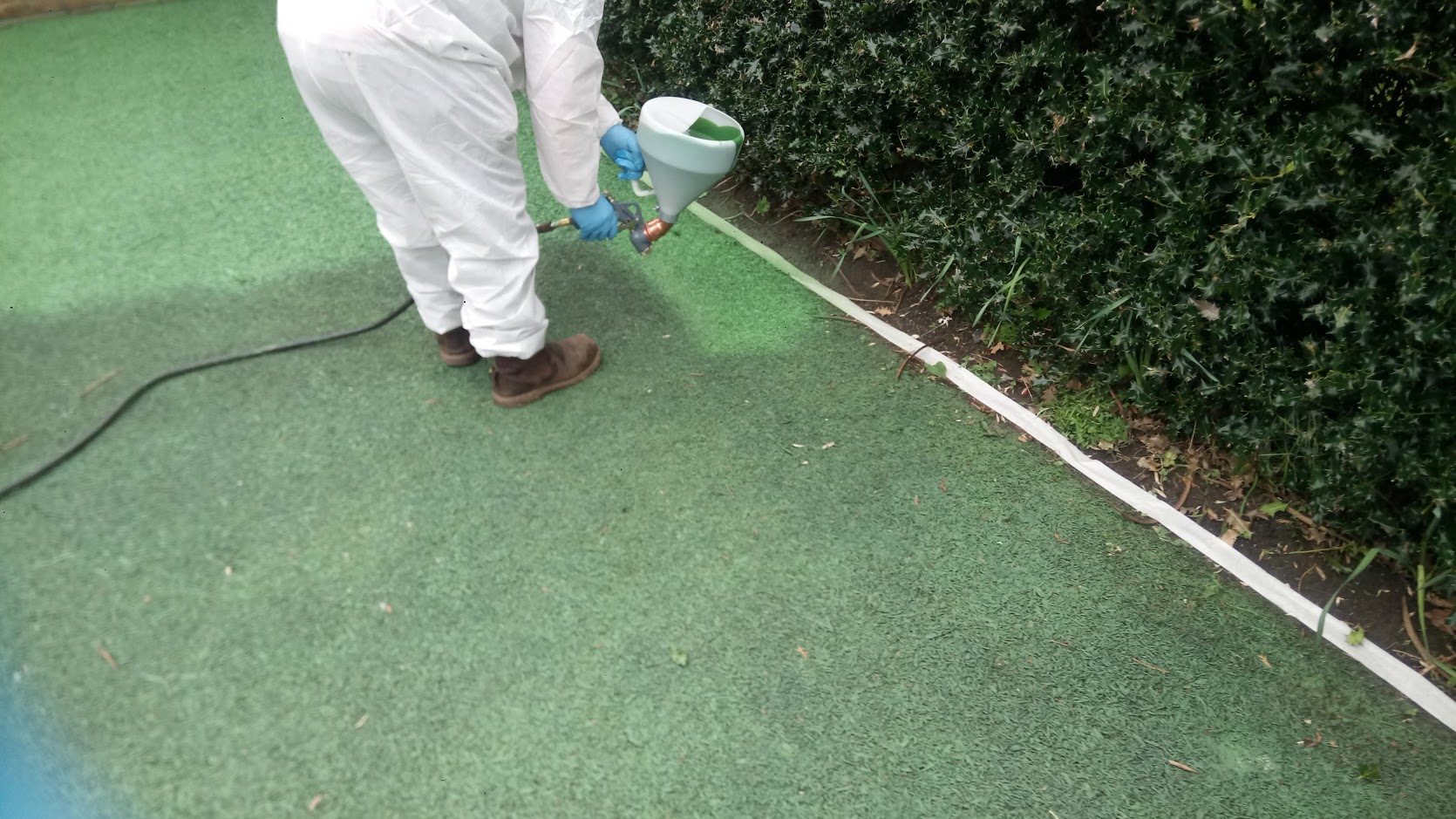 Brighten up and protect your existing rubber mulch to be as good as and better than new.




Rubber mulch coating is biodegradable and will oxidate therefor a good coating protects it for years.




Rather than have the cost of a total re-install we can repair, clean and respray for just a fraction of the cost.




This will require inspecting and reinforcing any weak areas and cleaning it for the respray.




The respray is the most efficient way to add a number of coats that will make the rubber mulch more resilient than when originally installed.




As this is a new product and so there are no long term studies but we believe this will substantially improve the play areas look and longevity.




Our equipment and procedures complie with the all product safety data sheet hazard warnings.




It rapidly bonds with moisture in the atmosphere to become chemically inert.

Please email with details of your play area to be protected and your location for us to provide you a refurbishment quote.
PolySC2
We have a solution for this which is a simple respray. The PolySC2 is a resin similar to both the polyeurothane rubber mulch coating and the polyeurothane resin that bonds the rubber mulch together. It is designed to be spayed and include colour paint if required.
Coverage
Polysc2 can be painted on but ideally sprayed on to be efficient and concistent , the coverage is about 0.2kg per square metre in two passes / coats. MonsterMulch can come and spray it on for you. Please enquire.
It should be no problem spraying 2 coats in one day, leaving just 2 hours curing time.
The spray gun requirements we suggest should be;
Diameter nozzle 3mm minimum 9 max
Performance 5kg /minute
Air Pressure 2 bar - 6 bar
Container 4 litre
Compressor 200 litre minimum.
* Please note this is a non stock item and manufacturing time can be up to 2 weeks.