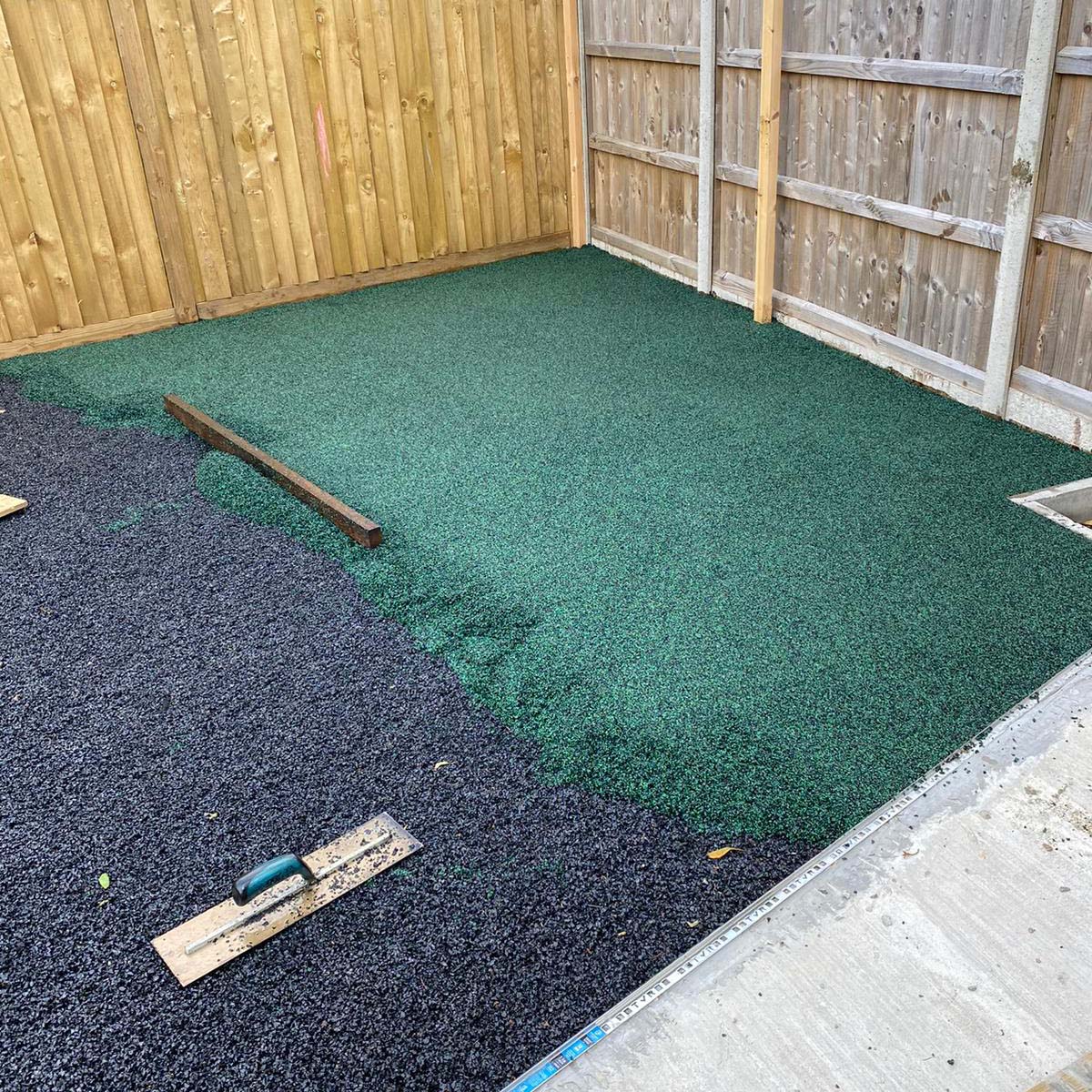 Black and Green 50% / 50% with base coat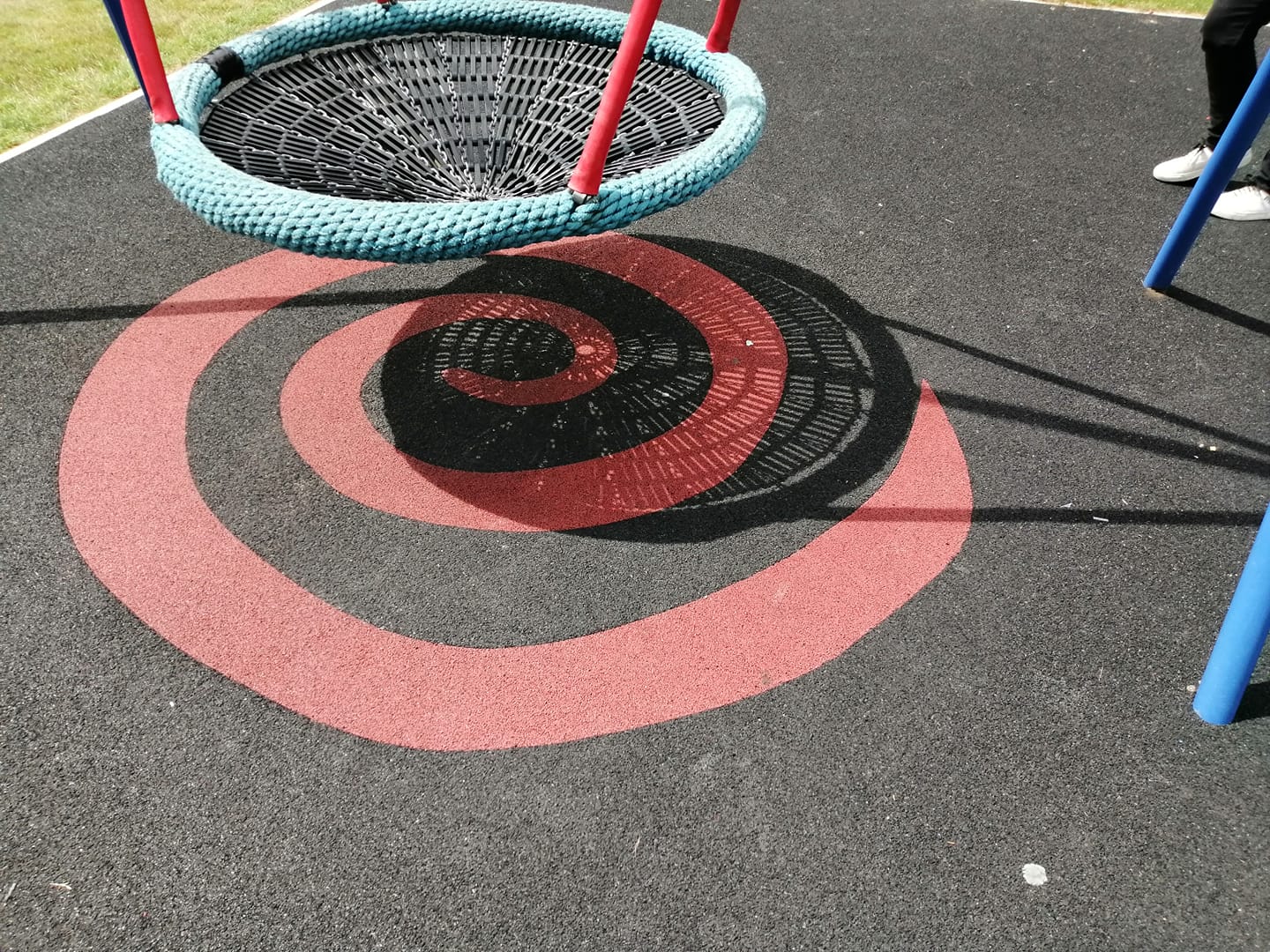 Wet pour
Wet Pour rubber safety surfacing is suitable for playground installations where impact absorbent surfacing is a requirement up to the appropriate Maximum Free Fall Height (see chart below). It can be used around complex configurations of playground equipment and ground contours.
Wet Pour surfacing for playgrounds is slip-resistant and non-abrasive to young children. It is porous, so no puddles.
Colourful graphics can be created within the Wet Pour for games or emblems. This is done by designing a stencil and cutting out the top layer colour to replace it with contrasting colours.
The Benefits of MonsterMulch Wetpour !
Monstermulch have tried and tested many supply sources for wetpour materials over the decades. We have the aquired expertise to know which materials perform well and which perform poorly over the expected life of a wetpour surface.
We can supply and install or we can supply with all technical information you may need to know.

The Monstermulch materials have the following qualities:-
Manufactured in the UK.

High spread rate volume to weight ratio, thus cheaper per kg

High elasticity.

Less filler such as calcium carbonate

Full fade resistant colour

Quotes and methods provided

Installation service available
1) Solid sub base & border is required
2) It is pourous
3) Mix and lay base crumb (10% resin)
4) Mix and lay EPDM top (20% resin)
5) Allow 12 hours for each layer to cure
The required sub bases for wetpour (minimum quatities)
Concrete or open-textured tarmac

MOT Type 1 stone (50mm or more)
The Standard Wetpour Method (2 layer process)




We would recommend ordering approx. 4% contingency.
The base layer provides the safety cushion effect. It is recycled 2-6mm crumb bonded rubber, mixed on site using special equipment and laid to exacting standards usually 30-50mm with 10% resin. It is relatively cheap costing about £14 per square metre at 30mm (£4.5 per 10mm approx) .
| | | |
| --- | --- | --- |
| Base layer per 1m | 2-6mm crumb | Resin |
| 20mm depth | 12.50 kg | 1.25 kg |
| 25mm depth | 15.63 kg | 1.56 kg |
| 30mm depth | 18.15 kg | 1.82 kg |
| 35mm depth | 18.75 kg | 1.88 kg |
| 40mm depth | 25.00 kg | 2.50 kg |

The top EPDM layer (minimum quatities). Recommeded to be 20mm with 20% resin. It is a specifically manufactured polymer of 1-4mm granules designed to be very hard wearing and colourfull. It is more expensive at about £45 per square metre depending upon which colour.
| | | |
| --- | --- | --- |
| Top layer per 1 sqm | 1-2mm EPDM | Resin |
| 15mm depth | 12.50 kg | 2.50 kg |
| 20mm depth | 16.67 kg | 3.33 kg |
| 25mm depth | 20.83 kg | 4.17 kg |
Critical Fall Height Requirements
The non-UV is the more popular resin due to its lower price but there can be a slight yellowing due to sunshine.
The more noticable UV effected are the lighter colours like blue, grey an egg.
Suggested Wetpour Mixer & Tools
BARON Forced Action Mixers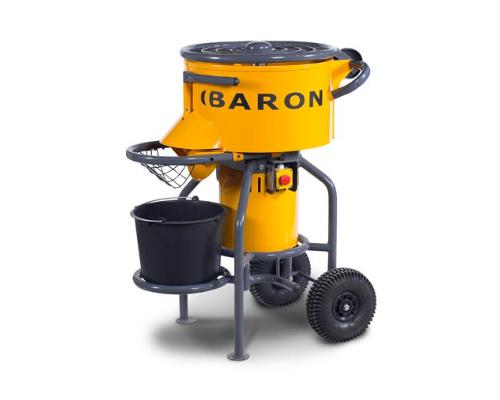 www.monstermulch.co.uk/BaronMixerF200

LARGE TROWEL
www.marshalltowntools.co.uk

DRUM OPENING TOOL and TAP
www.cromwell.co.uk/taps
DRUM TROLLEY / STAND

WETPOUR ROLLERS - Steel 800 - 1200mm
www.ukdisplaystands.com/rollers

WETPOUR LAYING GUIDENCE
www.monstermulch.co.uk/ Wet_Pour_Laying_Guidence.pdf