Q/Pol is a concrete sealer Monstermulch have found can be repurposed as a bonded mulch sealant that can be used to cover raw rubber to prevent dust and dirty black marks rubbing away from it.

Mix the Q-Pol 50/50 % with water in a large bucket enough for the first layer.
At first it will mix white but don't worry it will become clear later as it cures.
You can either use a a garden hand pump sprayer or paint roller and trough.
It is best to do many light layers of the entire surface.
It soaks up fast so be sure not to run out.
5 litre tin - 15-20sqm approx
10 litre tin - 30-40sqm approx
20 litre tin - 60-80sqm approx
Do this in 2 coats, the first do very lightly because it absorbs rapidly and you could run out before you realise it.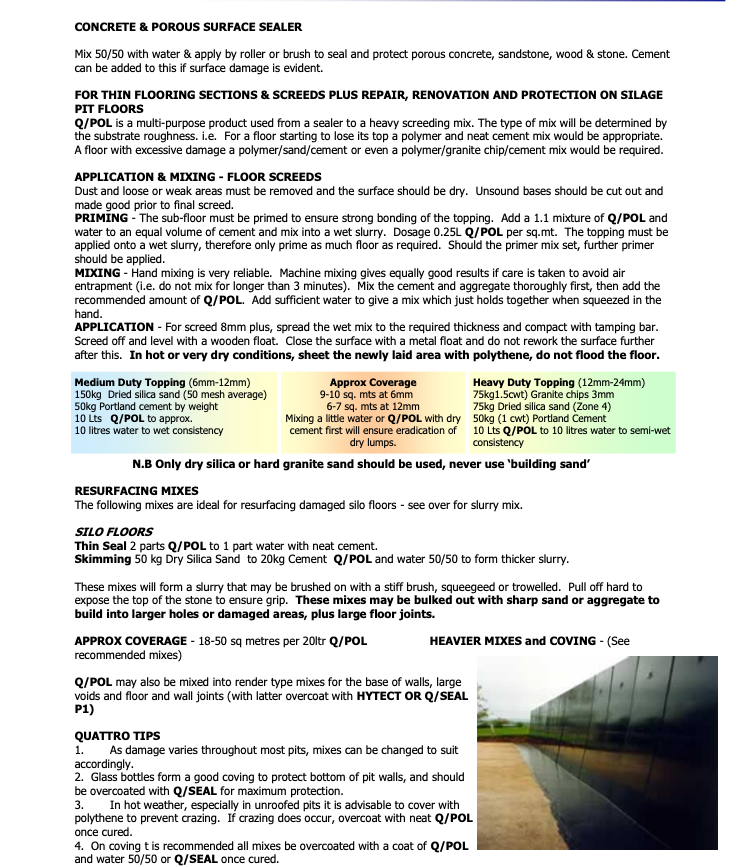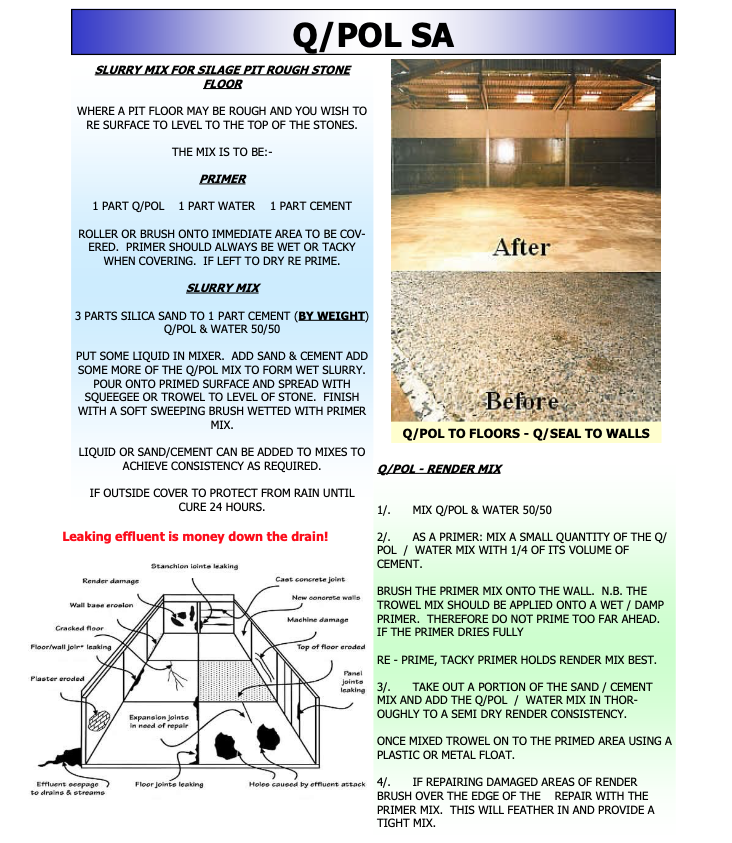 Buying Q-pol tin only - please email with delivery address to get better shipping price